Welcome to forest hill family dental
Dentist In Kitchener
Your smile is the first impression that others have of you, so it makes sense that you would want it to be bright, white and healthy. More than 99 percent of all Canadian adults believe that a smile is an important asset for social situations. Perhaps that is why so many patients are electing cosmetic dental procedures to improve their smiles and boost self-confidence.
Forest Hill Dental has been recognized as one of the top Kitchener Dentistry practices. Verified by Opencare.com
Book an Appointment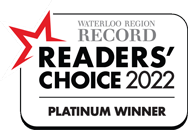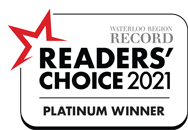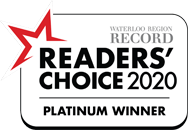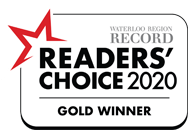 At Forest Hill Family Dental, we are passionate about giving you high-quality, optimal care for your smile. We offer a variety of services to do so from cosmetic dentistry, dental implants, dental cleaning and more. Our goal is to ensure that you will leave with a smile and be greeted by one as soon as you walk in the door.
High-Quality Dentistry
Our friendly, knowledgeable team of dentistry experts are here for you and your family. Our modern dental office is comfortable, warm and welcoming for the whole family. Your smile is just as important to us as it is to you. That is why we will help you maintain a healthy, beautiful smile that you deserve to show off. Whether you desire dentistry care for aesthetic purposes or to fix pain, the dentists at our office in Kitchener will get the job done.
We are here for you before, during and after your appointment! Book a time that works for you today!
Friendly Staff Of Professionals
High-quality, affordable dental care is possible and at Forest Hill Family Dental, it is integral. We go above and beyond to optimize your oral health, from our many dental services, to providing you with our articles on how to maintain a healthy smile. We care about our patients and want to make sure you are getting the best information on how to maintain good oral health. Our interactive website features educational videos to learn about everything from tooth decay, to how veneers are installed and even how best to brush with an electric toothbrush.